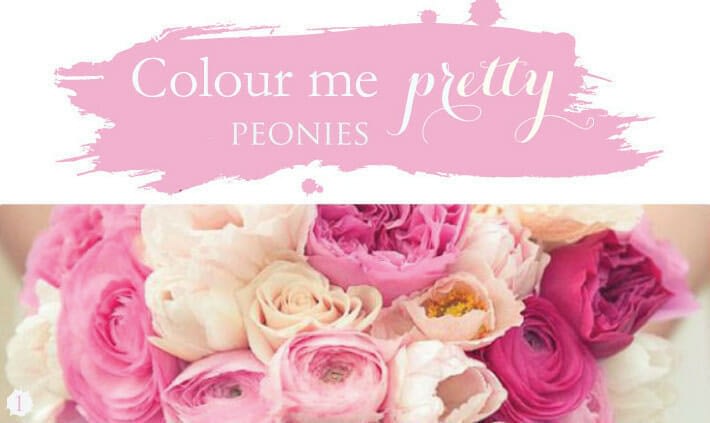 Launching 'Colour me Me Pretty'
Hi everyone and thank you so much for checking out 'Colour Me Pretty' blog post.
'Colour Me Pretty' is a series of wedding inspiration boards with thoughtfully curated content and ideas from weddings published in some of the greatest style magazines. Here, I will be showing the weddings that inspire me, that will hopefully inspire you, and that in my opinion have struck the balance between modern design, timeless looks and colours that compliment each other.
In essence
Our first wedding colour collection is soft pink, blush, fuschia and navy. It is no coincidence that I start with this collection. I used these very resources to help myself select the color scheme for our Blooming Peonies house collection, which you can now explore here.
Concept and Design
I started to brainstorm with the fact that I love peonies. They are fabulous and feminine wedding flowers and even though their peak season is in the summer you can find them in floral boutiques all year round.
In bloom, peonies consist of layer upon layer of petals that makes them look like a cloud fallen from Heaven in the form of flower. So I found a lot of wedding invitations and stationery designed in either vintage style or finished with a glitter element (which is lovely by the way), but I wanted to innovate and create something that is modern and totally unique.
Marry Feminine with Masculine
White, pale pink, fuschia and navy were just made to go hand in hand. The combination of these colors is great for the way it balances the feminine and masculine side of the wedding. I fell in love with the idea of including navy, so I added subtle navy ornament in the design of the wedding day stationery that completes the suite.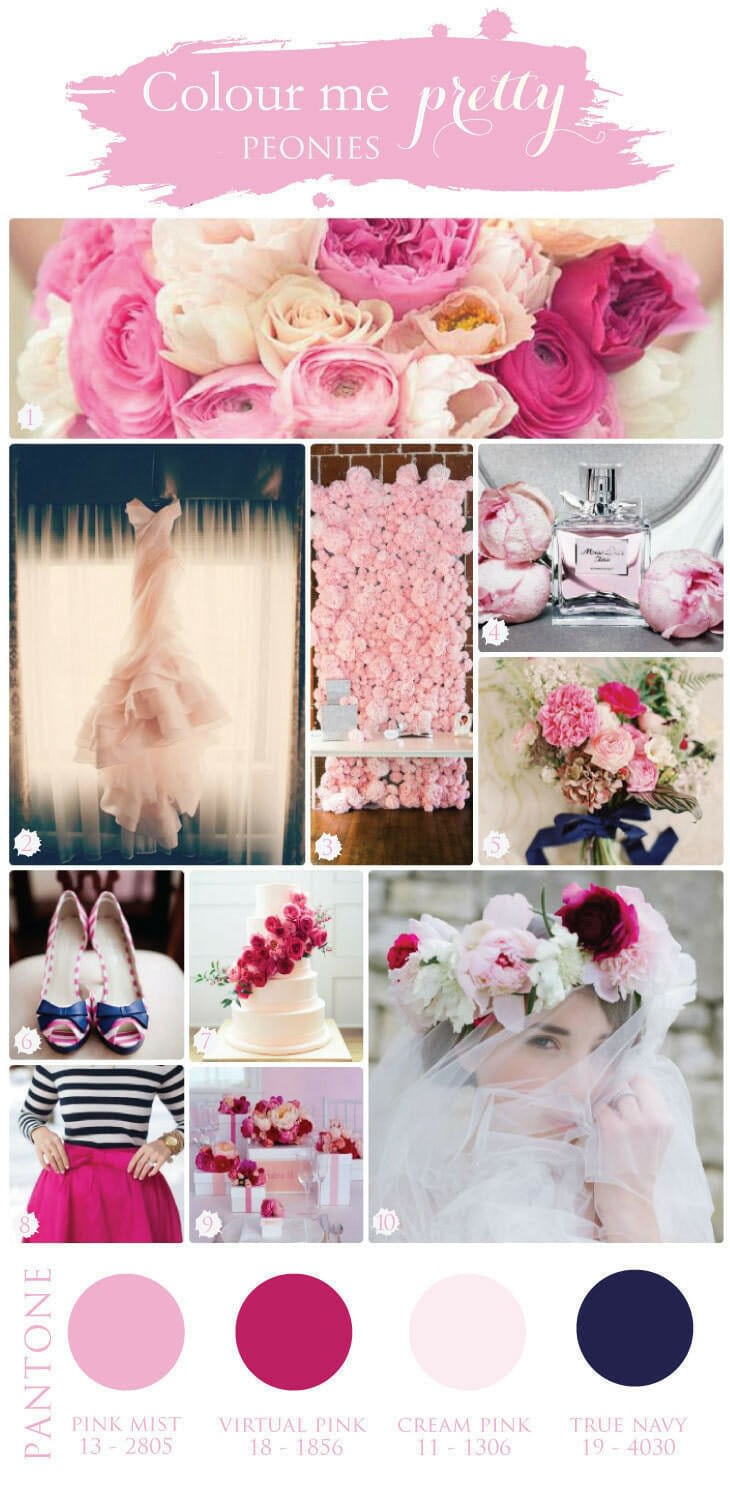 Image sources:
1. Pink peonies bouquet – Style me Pretty
2. Blush ruffled wedding gown – MXM Couture
3. Peonies wall reception decor – Style me Pretty
4. Miss Dior blooming bouquet perfume– Dior
5. Peonies bouquet with navy ribbon – Elizabeth Anne Designs
6. Pink and navy high heels – River Wood Mansion
7. Floral wedding cake – Green wedding shoes
8. Navy and fuschia dress – Suburban Faux-Pas
9. Table decoration and favour packaging – Green Wedding Shoes
10. Peony headpiece – Pinterest
Is It For Us?
This is a fabulous color scheme for couples who want to create fresh wedding style and make a statement. Judging by the inspiration boards on Pinterest and the most popular wedding style websites, this colour scheme was used virtually by a handful of weddings – making it a superb opportunity to make your wedding truly outstanding with just the right amount of modern twist.