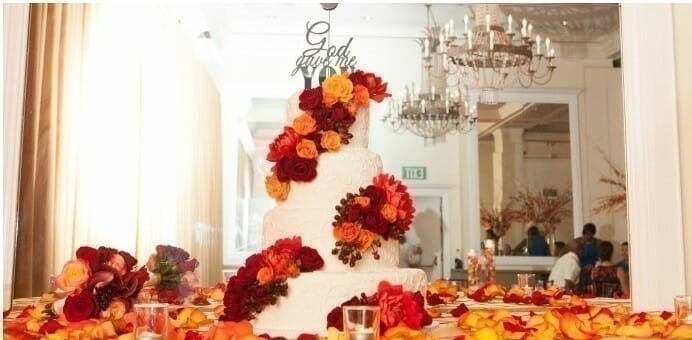 At a Glance
Brandy and Angel Ramos were married in September 13, 2014 in the heart of the Silicon Valley – San Jose, California. They wanted a relaxed day and ceremony, followed by a fabulous reception with over 120 guests in the grand Saint Claire Hotel.
Brandy and Angel 
They were introduced through friends after six months they fell in love. Angel proposed to Brandy overlooking the ocean at Spanish Bay in Carmel, CA. They had a 14 month engagement period and after the wedding they took a 3 week honeymoon to Italy, Spain and Greece. Aahhh :)
Colours and theme
After the gorgeous couple, my next most favourite thing about this wedding are the warm autumn colours and the tables filled with the prettiest and most amazing details.  
Inspired by the seasonal tones of the fall, the wedding decor is created in rich and beautiful mix of red, orange, amber and a touch of gold. The entire setup is exquisite and the richness is unmatched.
A standout are definitely the floral table centrepieces held in tall glass bases, with the most gorgeous white flowers, yellow roses with red on the tips of the petals and gorgeous dry curly branches.
For me, it's unspeakable pleasure that Brandy chose our set of place cards and table numbers to compliment her wedding tables. Like you can see on the pictures, the place cards and numbers were created with the coordinating for the colour scheme pearlescent gold paper and hand folded flowers in red, orange and vanilla. With such gorgeous textures and just the right amount of modern style, Brandy and Angel's wedding steals my heart.
Advice from the Bride
The best advice that we can give is to start planning as early as possible. It is important to remember that the wedding day is about staying true to yourself and is not about pleasing others.  :)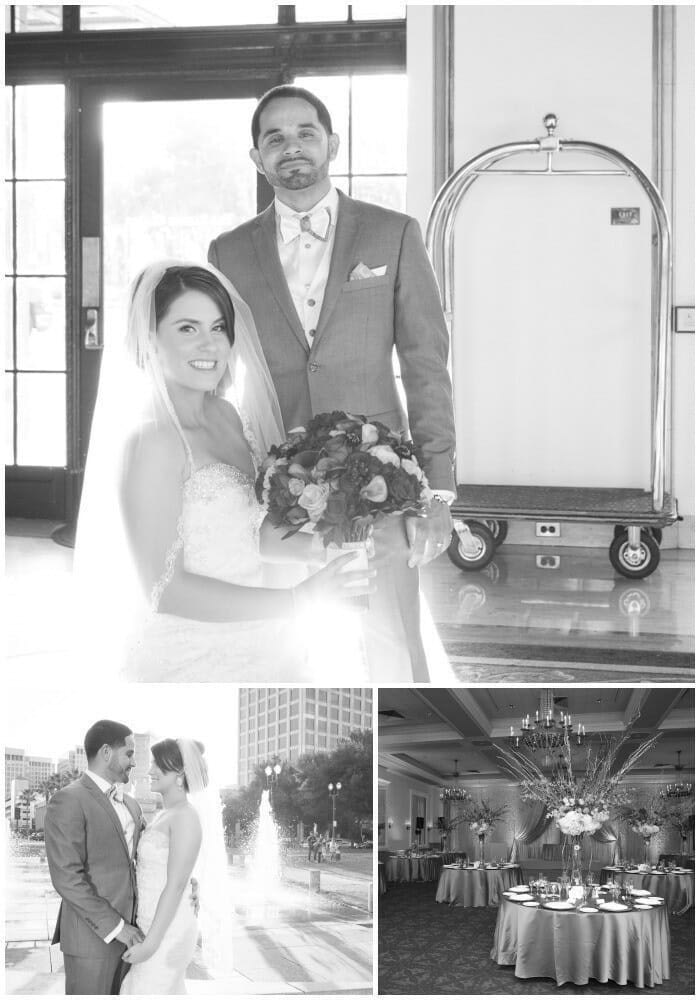 Talent who worked on this wedding:
Brandy and Angel, I wish you lifelong happiness and love!
With all my gratitude and love.