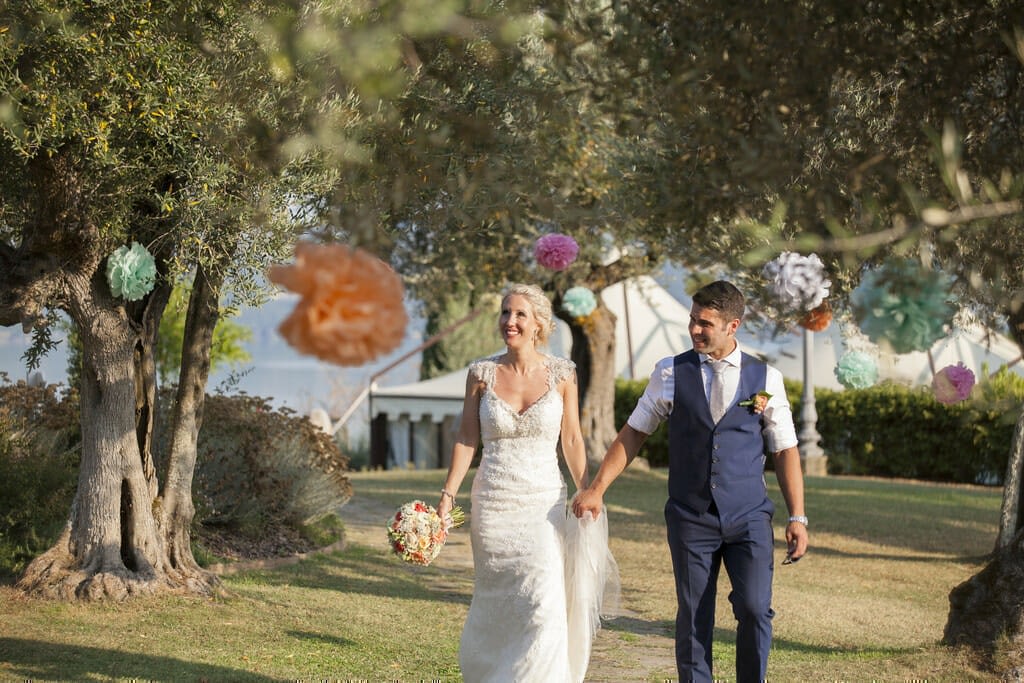 Amore Italia
I don't believe there is a woman who does not love Italian weddings. The warmth and authenticity of a Sicilian villa. The gentle glow from the sun. The rustic and relaxed feel of the Mediterranean. Faye and Aaron's wedding strikes the balance between all these things. An epitome of beautiful and romantic destination wedding, flooded with colour and passionate Italian vibes.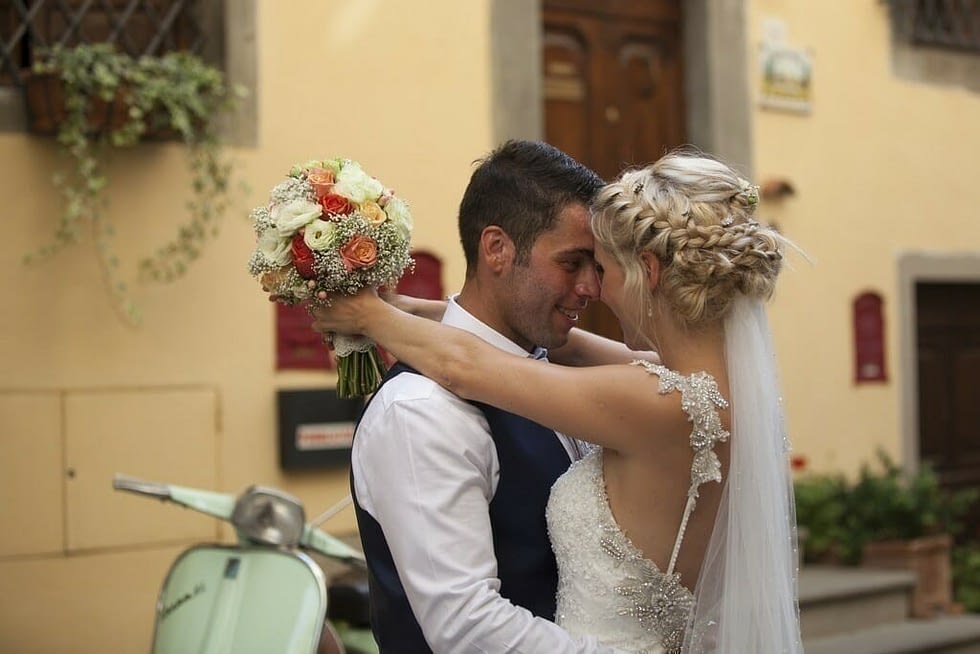 Destination wedding stationery
Faye is one of my most favourite customers from wedding season 2015. Her custom brief included a complete set of wedding reception stationery: a table plan, place cards, table name cards, menus and gifts for the guests – fans with custom gift tags – all in a boho chic style with hand folded paper flowers in different colours.
The spotlight was on mixing summer shades of mint, yellows, peach, orange, coral and pink… We even had to re-print a few name cards, because Faye wanted each guest place cards with a different colour and no two people sitting next to each other had to be the same.  I absolutely loved and shared her enthusiasm of making every detail perfect.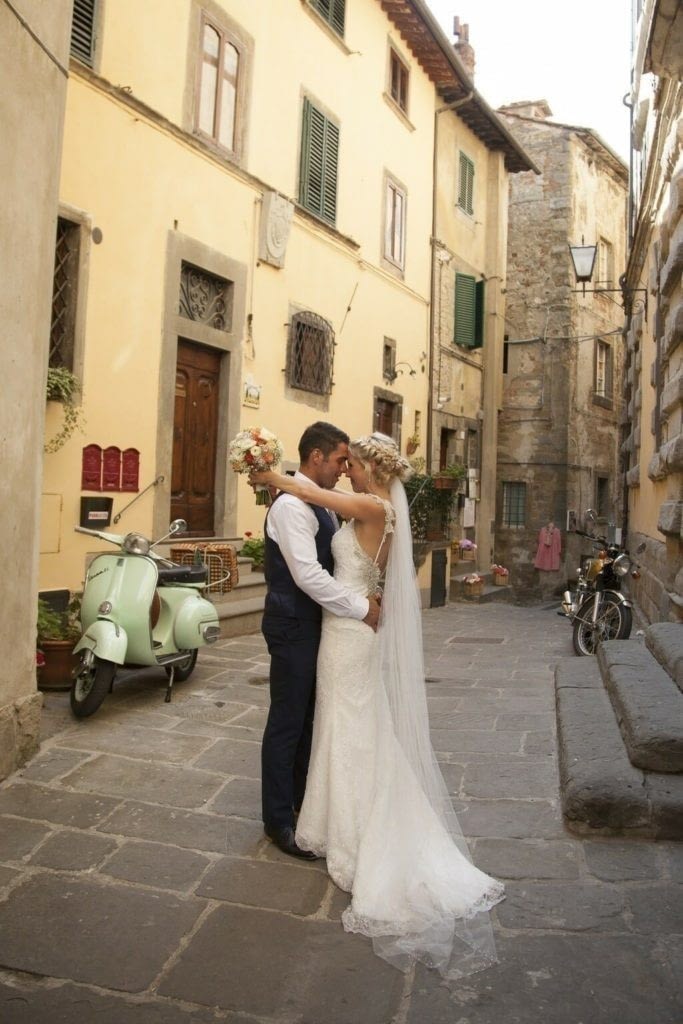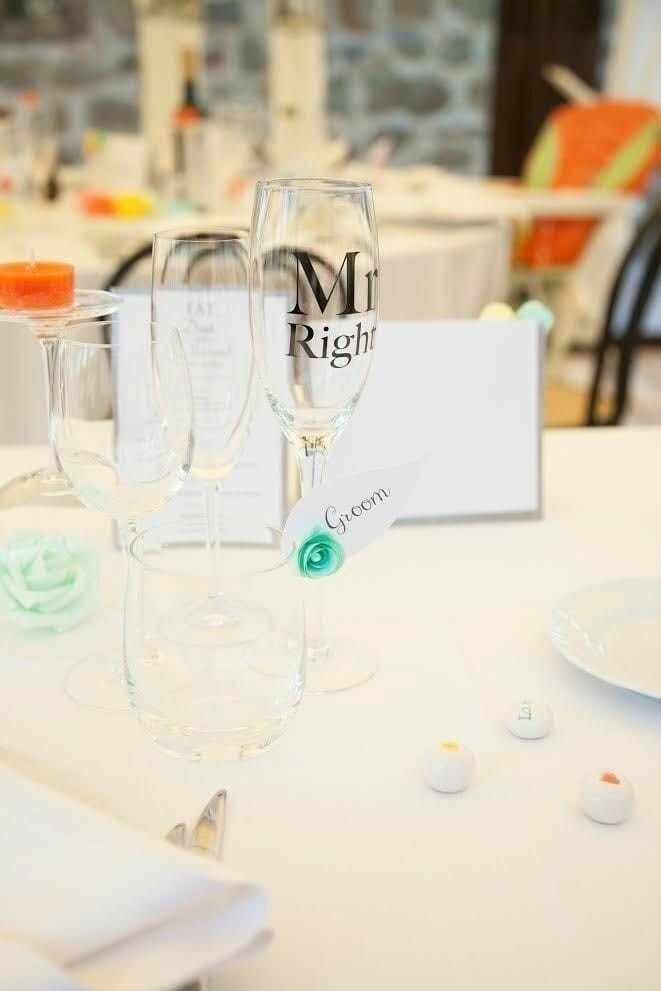 Faye and Aaron's Love Story
How you met and for how long you were a couple before you got engaged?
Aaron and I met on a night out. He already knew my sister and her husband and approached me in a bar thinking I was my sister. We had been together a year and a half before we got engaged.
Where was the engagement?
We got engaged at Luton Hoo Hotel Golf and Spa. Aaron had the engagement ring put in a glass of champagne and had it brought over to us. I spotted it straight away, the champagne didn't stay in the glass for long
How long did it take you to get everything organised for the wedding?
We got engaged in February 2014. I started enquiring about venues abroad in March. We went to view our venue Villa San Crispolto in Passignano sul Trasimeno in July and got married the following year (July 2015) at Cortona Town Hall. I also enquired with venues in Spain but Marco at Romantic Italian Weddings did everything he could to put my mind at ease and made me realise that Italy as a venue would win every time. He was very patient with all my questions and gave me all the information I needed and more! There isn't anything which they haven't already thought of for your wedding day, a truly idyllic location.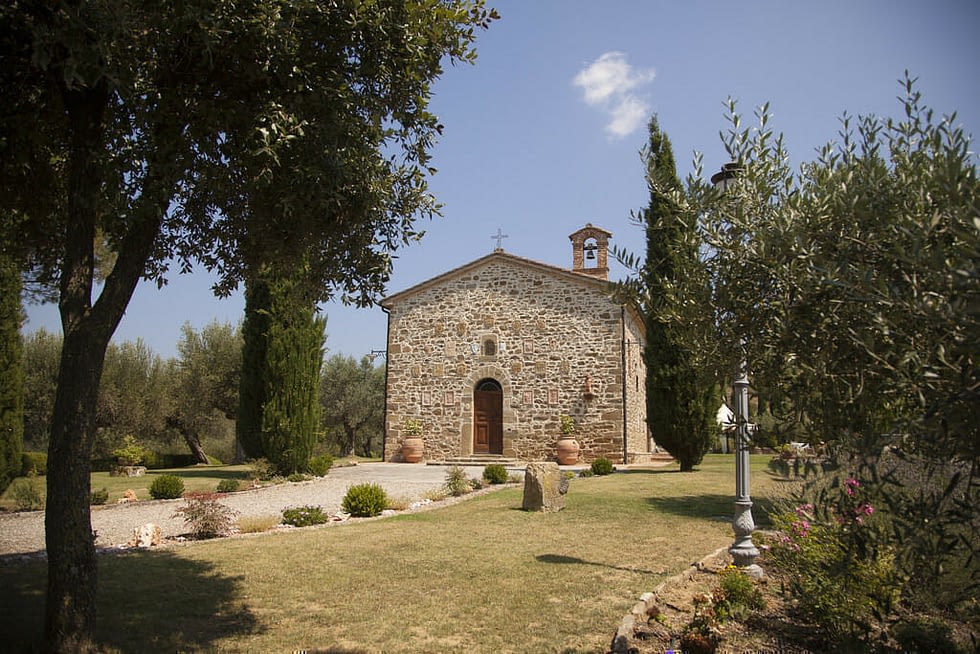 What did you most enjoyed about it?
The most enjoyable part was finding my wedding dress and trying them all on, I miss doing that so much. The best part about the wedding was that it lasted a whole week so we got to spend quality time with our family and friends.
If there is one wedding planning advice you can give future brides, what is it?
To be organised and not leave everything to the last minute. I managed to relax and enjoy the Italian sun before our wedding day as all the hard work had been done early enough.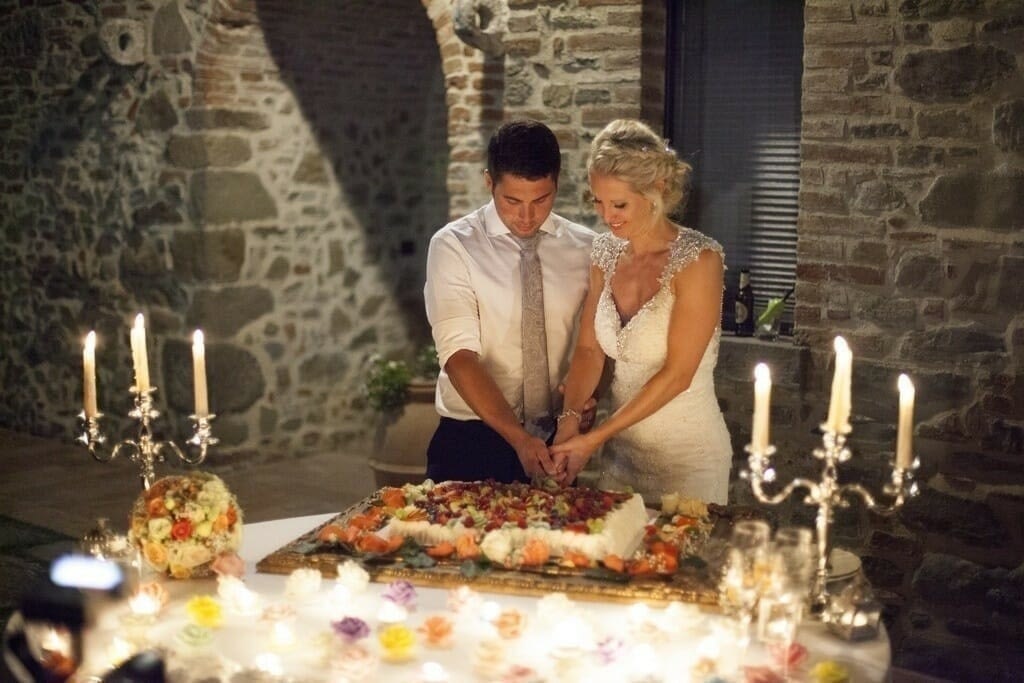 Faye and Aaron's full wedding gallery
The wedding table name cards are the Italian translations of romantic words like Love, Kiss and Forever. To be consistent with the silver glitter menu, we made them with silver glitter backing, but mixed with hand folded paper flowers from our Boho Chic collection.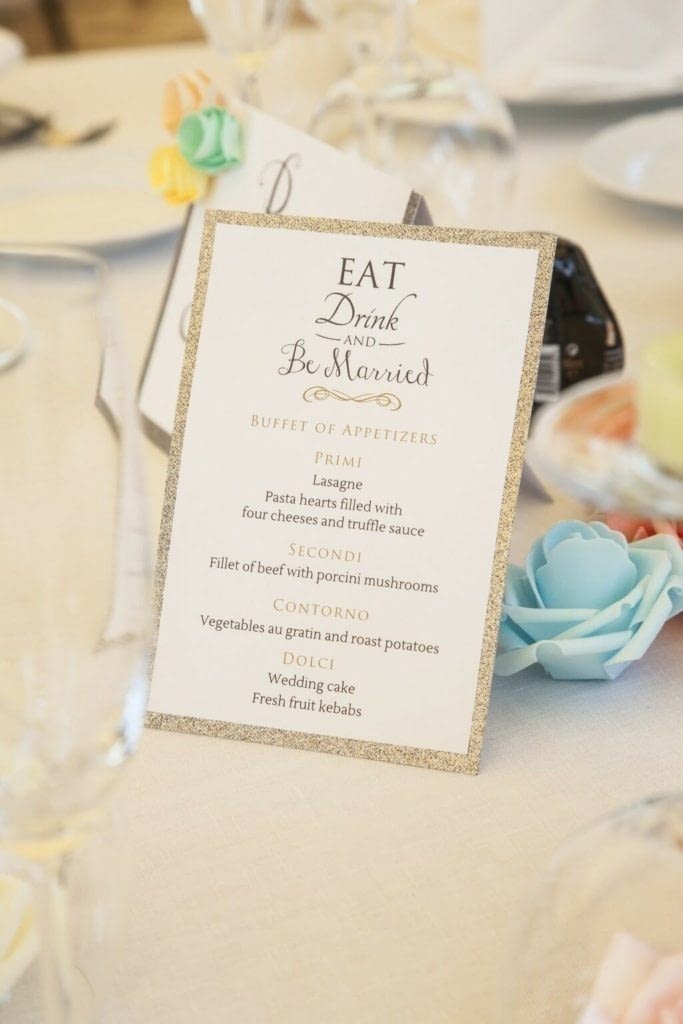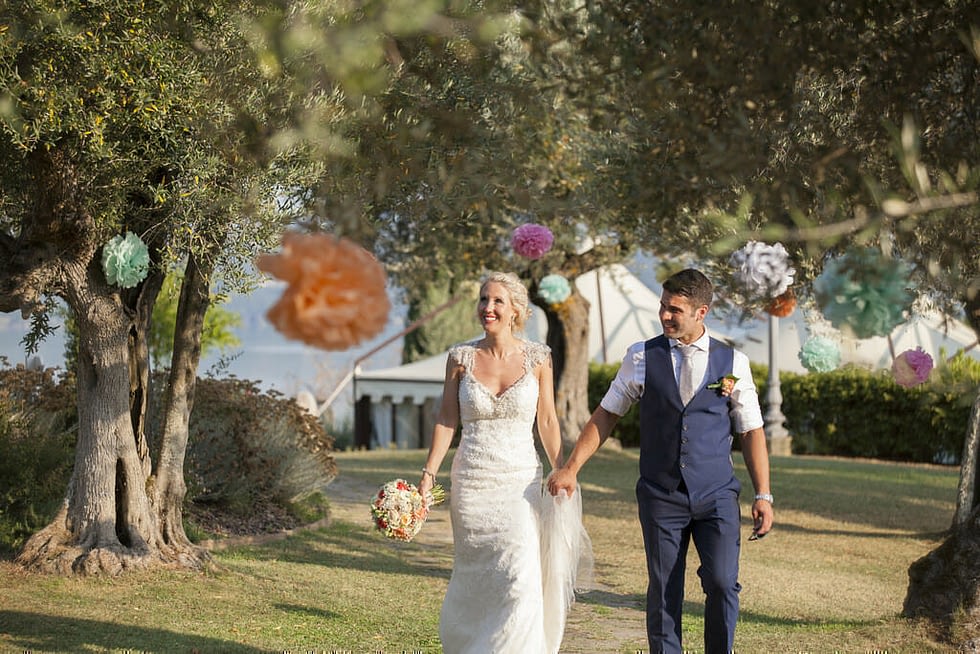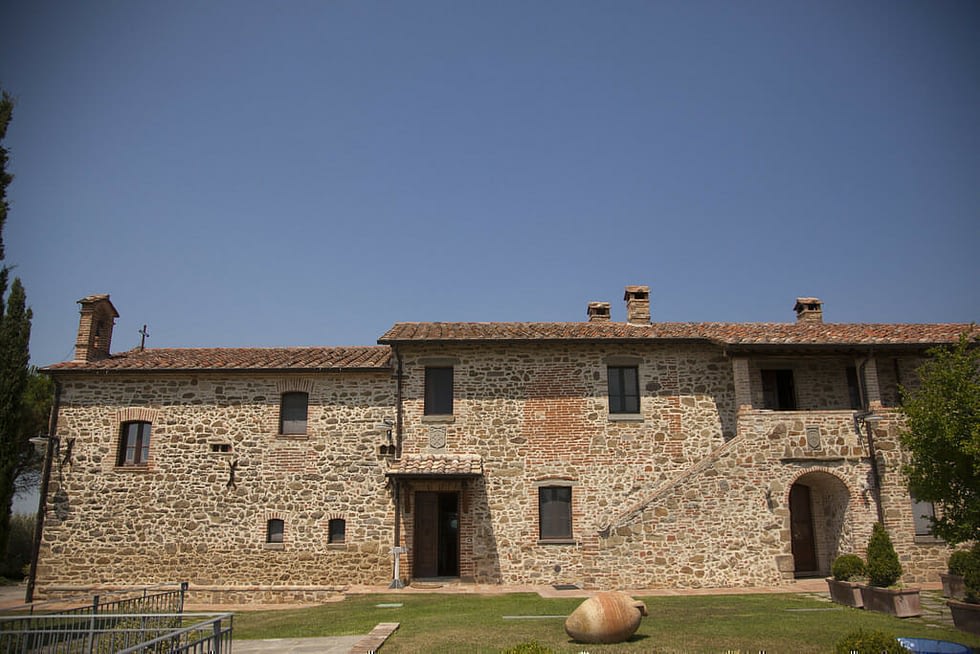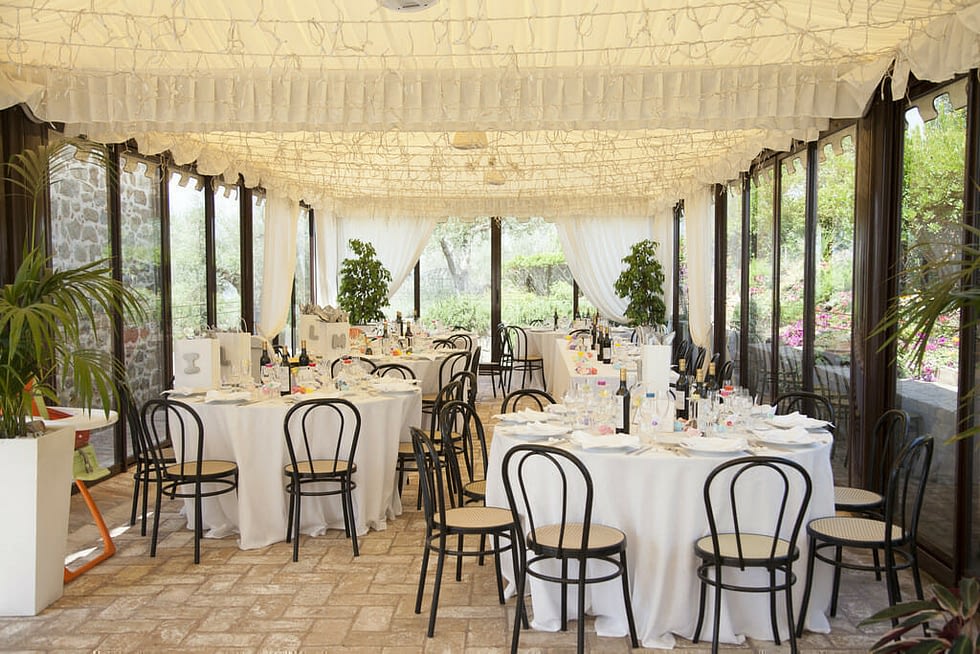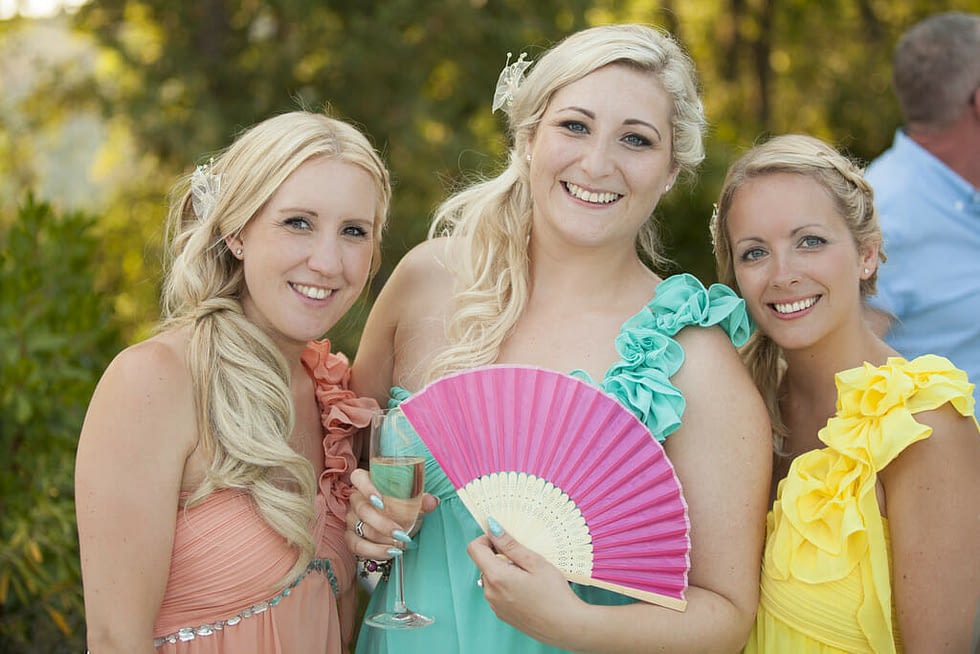 The gorgeous Boho Chic table plan is entirely Faye's idea. She sourced the frame herself and sent me the dimensions for each card and requested the colours of the paper flowers to be different.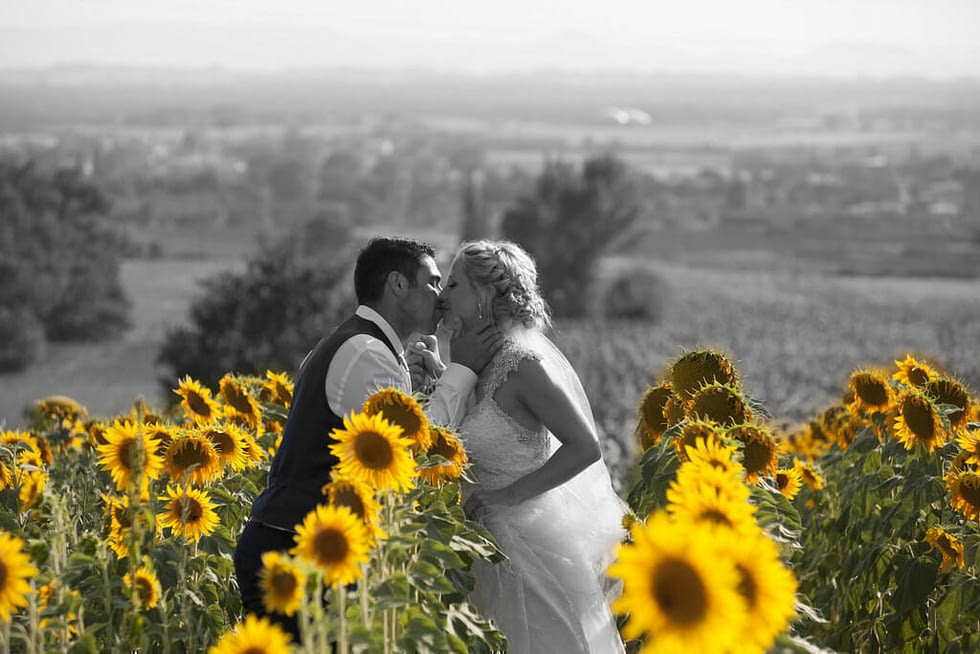 Wedding vendors listed and described by Faye
Wedding stationery – Love Storey 
Venue and wedding organisation – Romantic Italian Weddings – who are amazing.
Photographer – Valentina Weddings from the UK but does a lot of the Italian weddings. He fitted in perfectly with our guests and understood exactly what I was after. We received all photos within a few weeks.
Videographer – Ryan from Riff Raff. Amazing video produced with the highlights of our day. Was very helpful leading up to the wedding with any general queries I had.
Florist – a lady called Cristina Faluomi who I can't recommend enough, she managed to produce my dream bouquet.
Catering – Renata and her mother did our catering (typical Tuscan family). We were invited to her home the year before when we were in Italy and she cooked for us to sample the wedding day menu, it was outstanding. People are still talking about her pasta and wedding cake.
Thank you so much for giving us the opportunity to design and create your destination wedding stationery, Faye and Aaron! And thank you for featuring your wedding on our blog. I wish you both lifelong happiness and love.